The logarithm of the number e is equal to 1. It is to say (and we can consider this as a definition of number e)

In the applet you can see two logarithm function approximations. We use partitions with a variable number of rectangles and we can be as accurate as we want. Basis of all rectangles are equal. One approximations is by excess and the other is by defect.
How many rectangles you need to be sure that log2 is less than 1?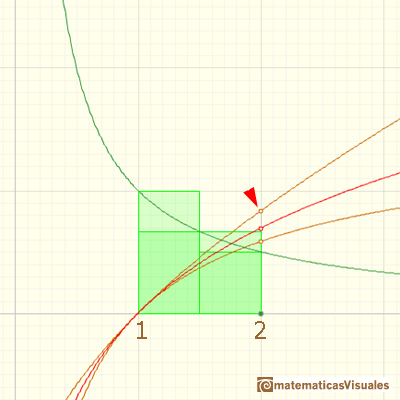 It is easy to see that log4 is bigger than 1: 3 rectangles are enough.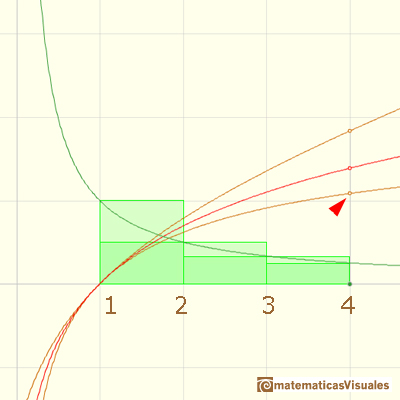 Then we can say that

Are they enough 6 rectangles to be sure that log3 is bigger than 1? No, and you can see this zooming.
But using 7 rectangles you can be sure.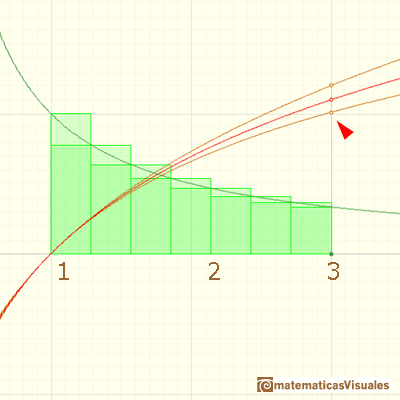 Then we can say that

Using more and more rectangles you can get better approximations of number e.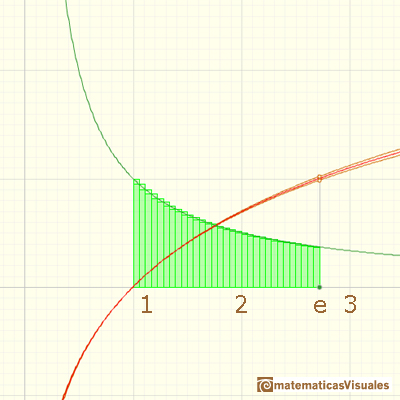 The value of number e is approximately

There are better ways to calculate the value of e but these are good exercises to understand the definition of e as an integral.

By increasing the degree, Taylor polynomial approximates the exponential function more and more.
REFERENCES
A. I. Markushevich, Areas and Logarithms, D.C. Heath and Company, 1963.
Serge Lang, A First Course in Calculus, Third Edition, Addison-Wesley Publishing Company.
Tom M. Apostol, Calculus, Second Edition, John Willey and Sons, Inc.
Michael Spivak, Calculus, Third Edition, Publish-or-Perish, Inc.
Otto Toeplitz, The Calculus, a genetic approach, The University of Chicago Press, 1963.
Kenneth A. Ross, Elementary Analysis: The Theory of Calculus, Springer-Verlag New York Inc., 1980.