Convergence of Series: Integral Test
If we start with a decreasing and positive function
You can define

And then you get a series of positive terms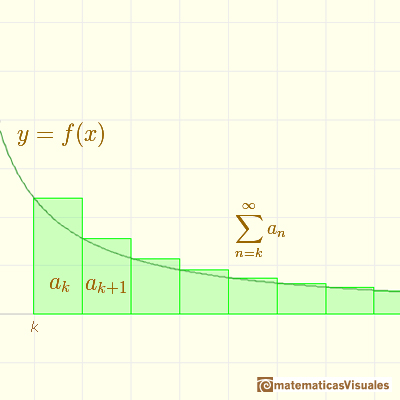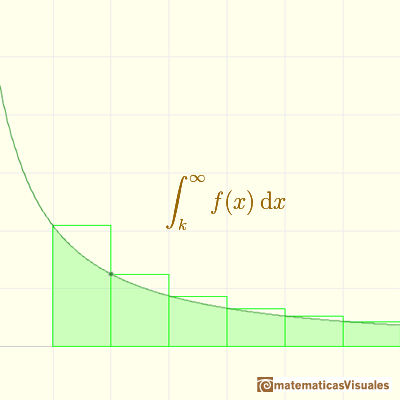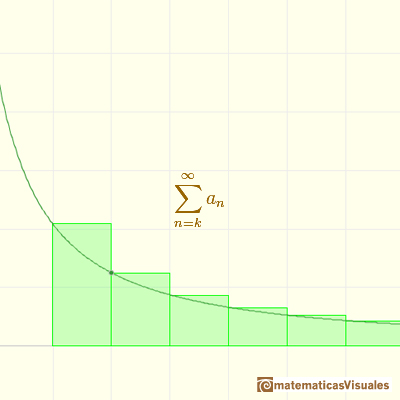 In general, you can say that this inequality holds:

In the mathlet you can play with a particular case

Dragging the dots you can change the values of lambda and p.
In theses cases, the series that you get is like a p-series (translated and expanded).
Some of these integrals diverge then the series diverges too: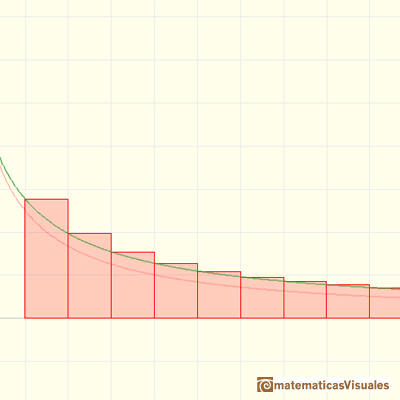 This is the case when in a p-series p es equal or greater than 1. The integral and the series diverge if you 'crosses this line' dragging the green dots:

In some other cases, the integral and the series converges: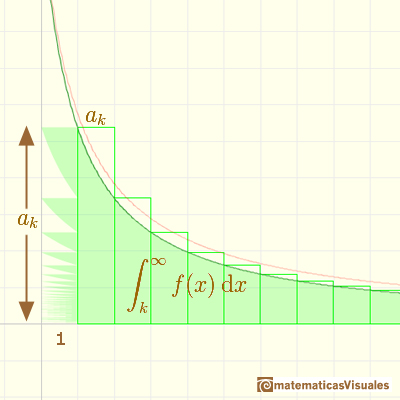 In the mathlet, click the play button to see the animation. You can see that the series is the integral plus something that is less than ak.
And we can say that

Better than that, you get a lower and an upper bounds of the series.

For example, consider the integral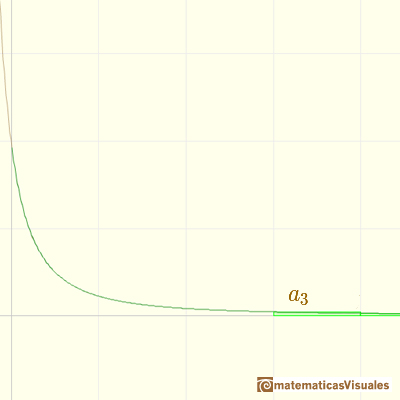 Then
The series converges and the lower and upper bounds are
REFERENCES
These are classical results but this page is directly inspired in
Jim Fowler
īs lesson 'How can integrating help us to address convergence'. This is part of the Coursera course
Calculus Two: Sequences and Series
that Jim Fowler is teaching with all his enthusiasm (October 2013).

NEXT

Gamma, the Euler's constant, is defined using a covergent series.

PREVIOUS

Monotonic functions in a closed interval are integrable. In these cases we can bound the error we make when approximating the integral using rectangles.