Euclides, in his book The Elements, defines a proportion derived from a division of a segment into its "extreme and mean ratio".
Euclid's definition reads:
"A straight line is said to have been cut in extreme and mean ratio when ,as the whole line is to the greater segment, so is the greater to the less." (Book IV, Definition 3)
Now we call this ratio the golden section, the golden ratio or the divine proportion. It is usually denoted by the greek letter

phi, the initial letter of Phidias's name.
Euclid's construction for the regular pentagon depends on this ratio. Two crossing diagonals of a regular pentagon divide one another in extreme and mean ratio.
Using a strip of paper we can made a knot and get a pentagon and a pentagram.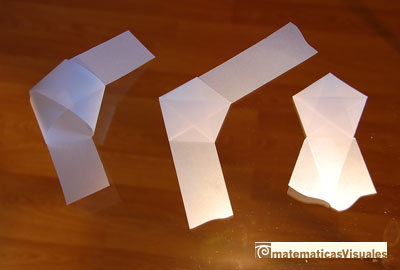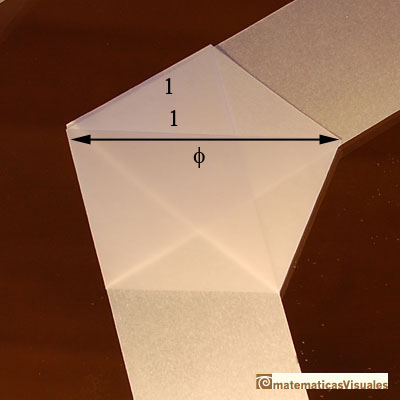 We also find the golden ratio in the dodecahedron and the icosahedron.
A rectangle is called a golden rectangle if it has its sides in the golden ratio. If we cut a golden rectangle into a square and a small rectangle this small rectangle is a golden rectangle. We can continue this process indefinitely.
We can deduce the value of the golden ratio.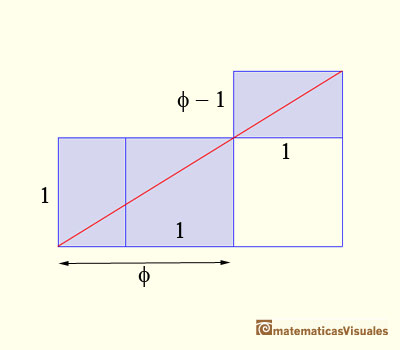 The big rectangle and the small one are similar. We can write the ratio:
Clearing denominators we get a second degree equation:
The positive solution of this equation is the golden ratio: