We have already seen that the volume of a tetrahedron (in general, not regular) we can obtain joining the diagonals of the faces of a parallelepiped is a third the volume of that parallelepiped.
In this applet we can see the sections of a tetrahedron built from a parallelepiped with square base.
In the initial position, the applet displays a regular tetrahedron cut in half by a square section. It is a well-known puzzle formed by these two pieces alike.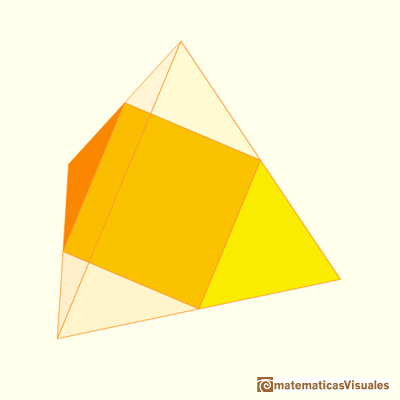 It is easy to build these two pieces and make the puzzle (each piece is a compound of two small tetrahedra and half octahedron):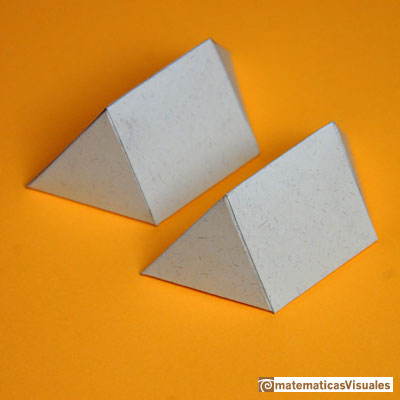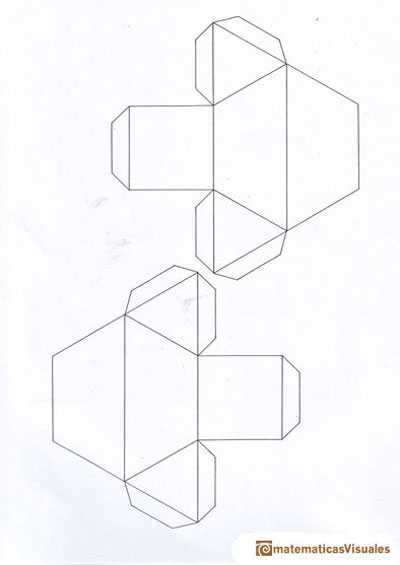 We are considering these cross-sections of a tetrahedron that are rectangles in general. In the middle, the cross-section is a square.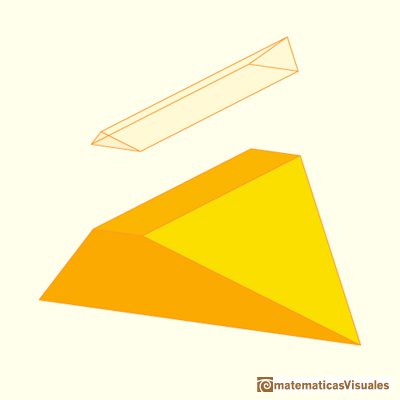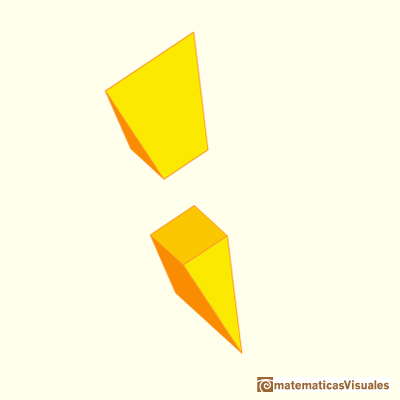 You can calculate the area of those sections.
Each of these tetrahedra are inside of a prism with square base: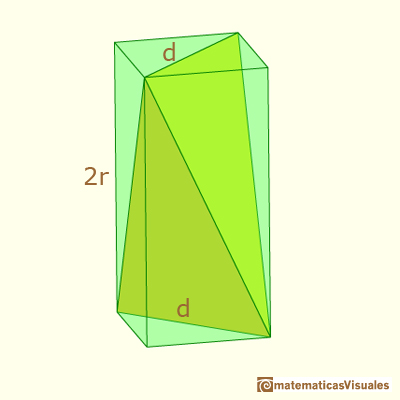 If x is the distance between the center and the section: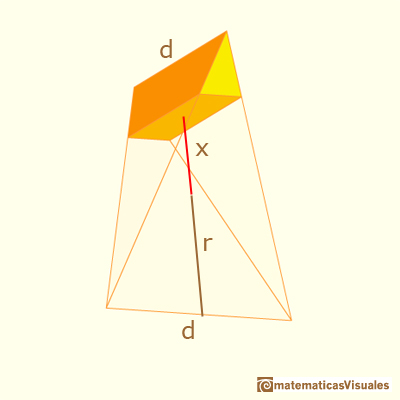 You can calculate the side a: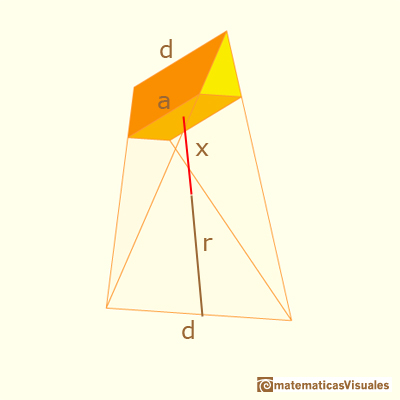 And the side b of the section: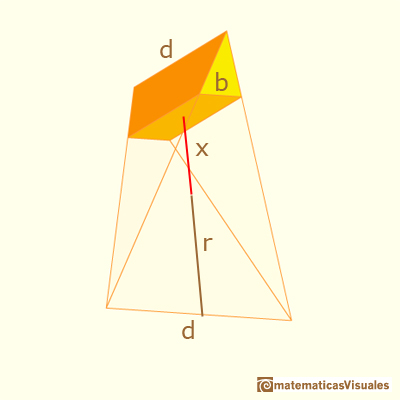 Now the area of the section is: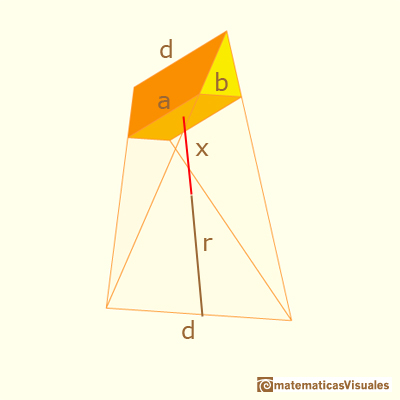 You can do the same calculation in an interesting particular case on the page devoted to the sections of Howard Eves's tetrahedron.