Resources: Modular Origami
Tetrahedron

The volume of a tetrahedron is one third of the prism that contains it.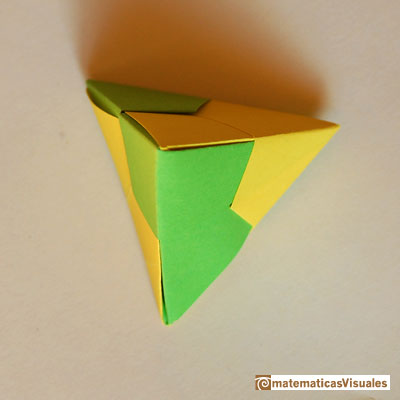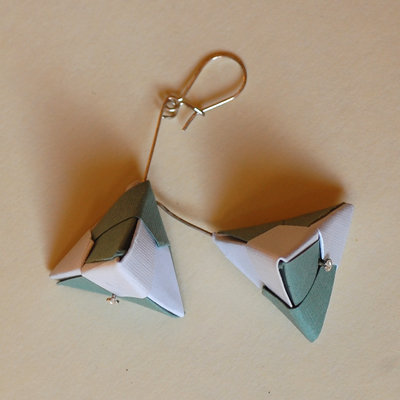 Octahedron and tetrahedron

The volume of an octahedron is four times the volume of a tetrahedron. It is easy to calculate and then we can get the volume of a tetrahedron.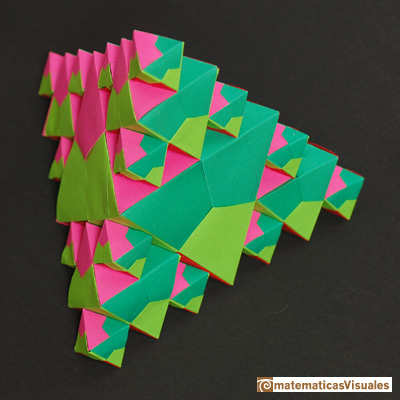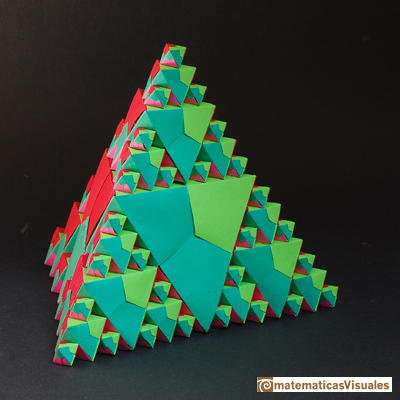 Tetrahedron duality (and its relation with Kepler's Stella Octangula)

The stellated octahedron was drawn by Leonardo for Luca Pacioli's book 'De Divina Proportione'. A hundred years later, Kepler named it stella octangula.
Cuboctahedron

A cuboctahedron is an Archimedean solid. It can be seen as made by cutting off the corners of a cube.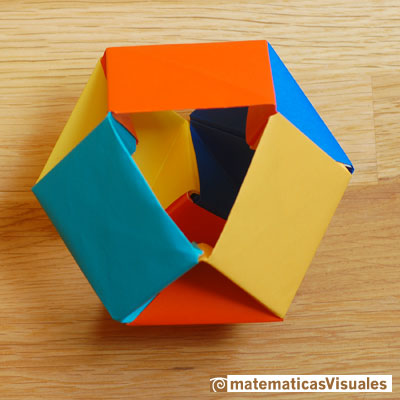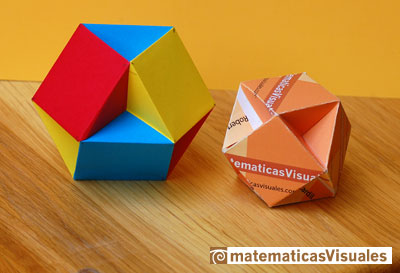 Vertices of this beautiful modular origami model, the Omega Star, are vertices of a cuboctahedron: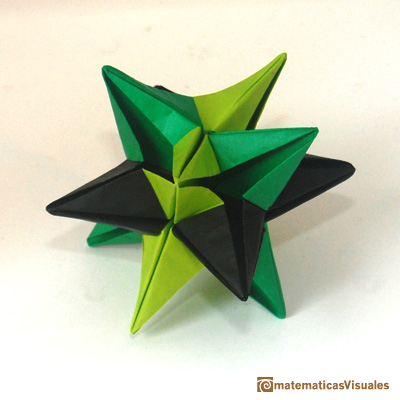 More

NEXT

Examples of polyhedra built using tubes.

PREVIOUS

With three golden rectangles you can build an icosahedron.