Resources: Building polyhedra using tubes
Tetrahedron and Octahedron
Five Platonic Solids
Dodecahedron and five Tetrahedra
Tetrahedron duality

The stellated octahedron was drawn by Leonardo for Luca Pacioli's book 'De Divina Proportione'. A hundred years later, Kepler named it stella octangula.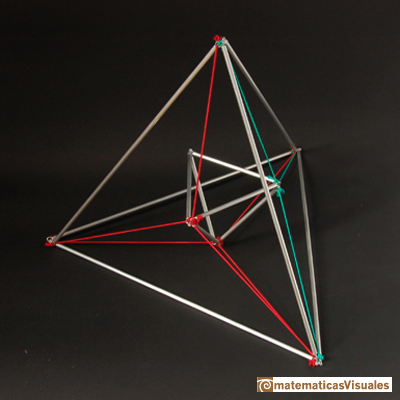 Cuboctahedron

A cuboctahedron is an Archimedean solid. It can be seen as made by cutting off the corners of a cube.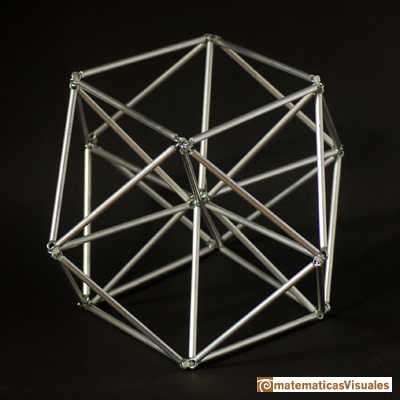 NEXT

Examples of polyhedra built using tensegrity.

PREVIOUS
Modular Origami is a nice technique to build polyhedra.