How to build polyhedra with cardboard (plane nets)
Cardoboard is a wonderful material to build polyhedra. One approach is to draw a plane net of a polyhedron.
Some tricks when we use cardboard:
Cube and tetrahedron
Plane nets of a tetrahedron and a cube are very easy to draw.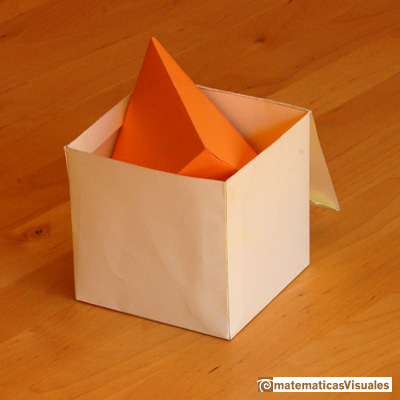 This construction was drawn by Kepler. We can use it to calculate the volume of a tetrahedron: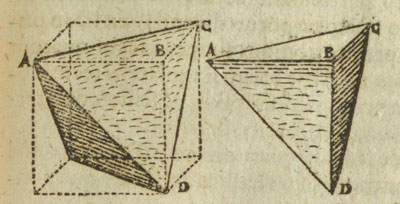 The volume of a tetrahedron is one third of the prism that contains it.
How to build a tetrahedron like TetraPack.
Hexagonal section of a cube
You can cut a cube by half and get a regular hexagon: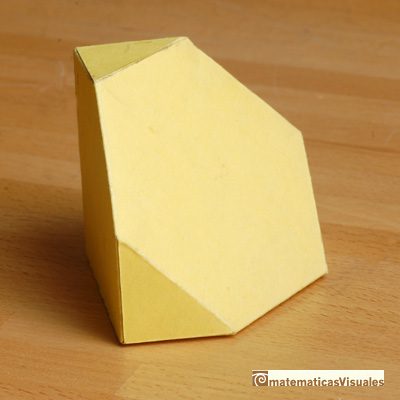 We can cut in half a cube by a plane and get a section that is a regular hexagon. Using eight of this pieces we can made a truncated octahedron.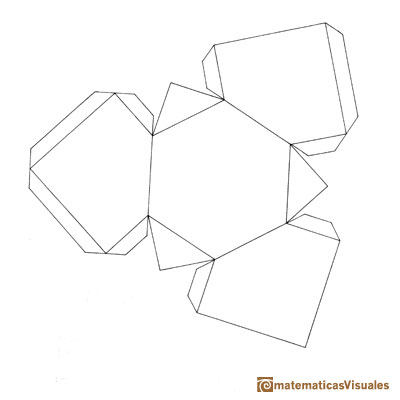 Template of a half cube to dowload, print, cut and fold

Using eight half cubes we can make a truncated octahedron. The cube tesselate the space an so do the truncated octahedron. We can calculate the volume of a truncated octahedron.

These polyhedra pack together to fill space, forming a 3 dimensional space tessellation or tilling.
Plane net of a dodecahedron
Very nice construction.
Durer was the first to publish a plane net of a dodecahedron: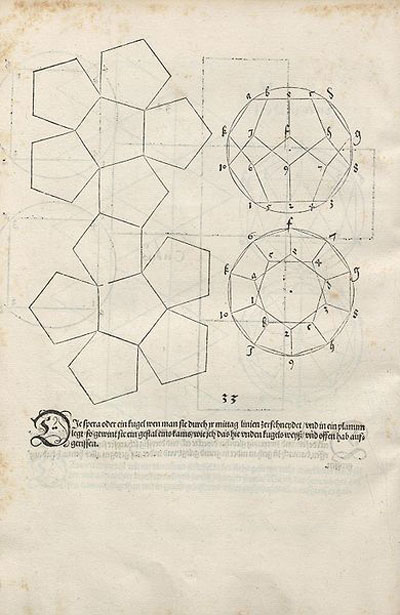 Kepler was very interested in the dodecahedron: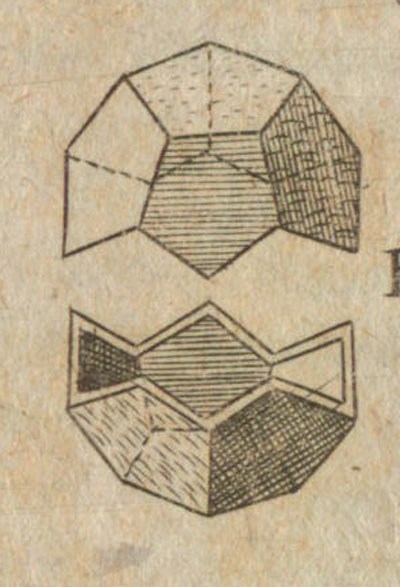 Puzzle: A tetrahedron with two pieces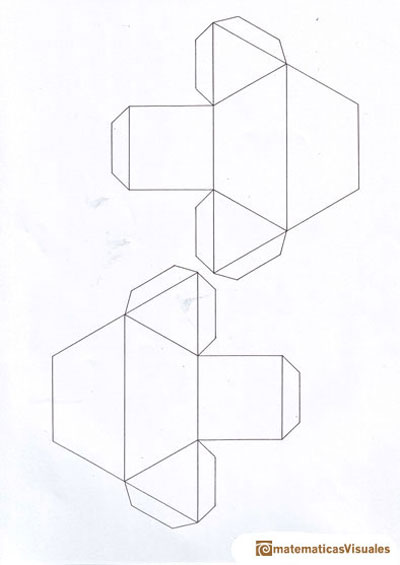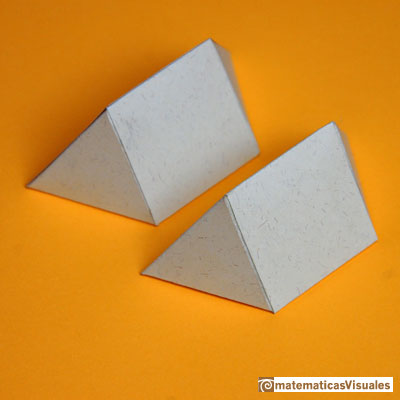 With these two pieces you can build a tetrahedron.
These pieces are made of two tetrahedron and half octahedron. Can you see them?
REFERENCES
Magnus Wenninger - 'Polyhedron Models', Cambridge University Press.
Hugo Steinhaus - Mathematical Snapshots - Oxford University Press - Third Edition (p. 197)
Peter R. Cromwell - 'Polyhedra', Cambridge University Press, 1999.
H.Martin Cundy and A.P. Rollet, 'Mathematical Models', Oxford University Press, Second Edition, 1961 (p. 87).
W.W. Rouse Ball and H.S.M. Coxeter - 'Matematical Recreations & Essays', The MacMillan Company, 1947.

NEXT

A very simple technique to build complex and colorful polyhedra.