Resources: Building polyhedra with Zome
Golden Section

From Euclid's definition of the division of a segment into its extreme and mean ratio we introduce a property of golden rectangles and we deduce the equation and the value of the golden ratio.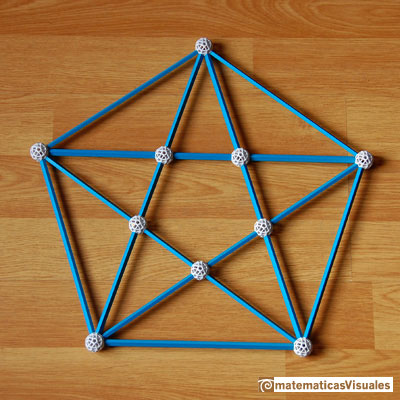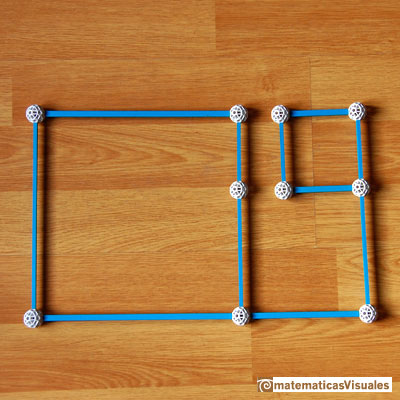 Octahedron and Icosahedron

The twelve vertices of an icosahedron lie in three golden rectangles. Then we can calculate the volume of an icosahedron
Icosahedron and octahedron, one inside each other, with Zome: .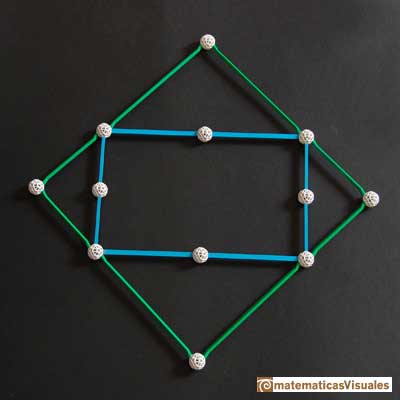 Dodecahedron

Some properties of this platonic solid and how it is related to the golden ratio. Constructing dodecahedra using different techniques.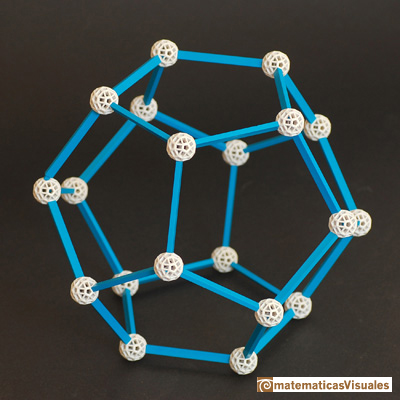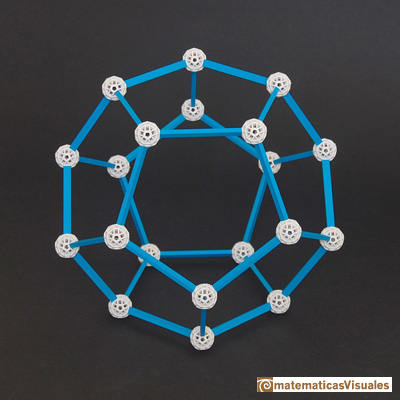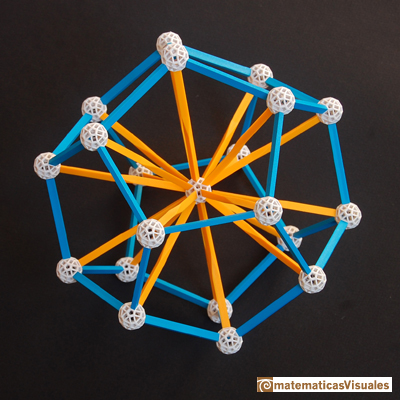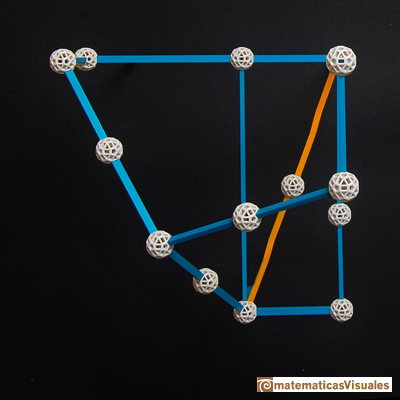 Dodecahedron and Icosahedron are dual polyhedra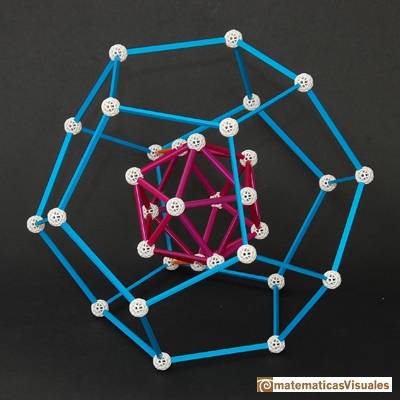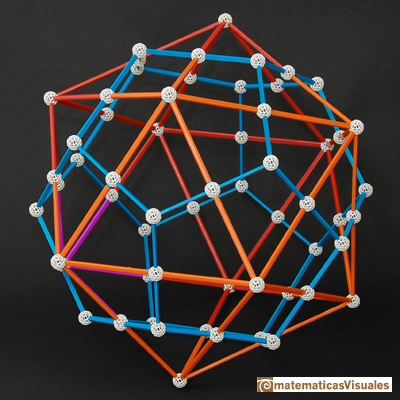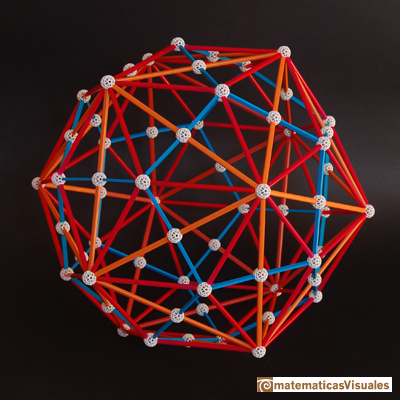 Five tetrahedra inside a dodecahedron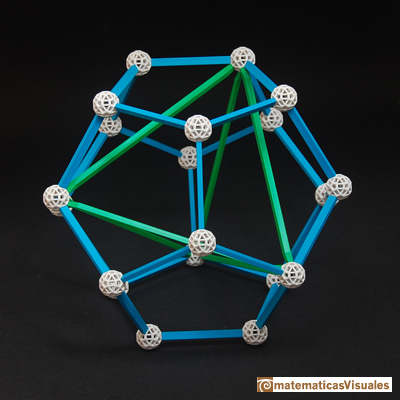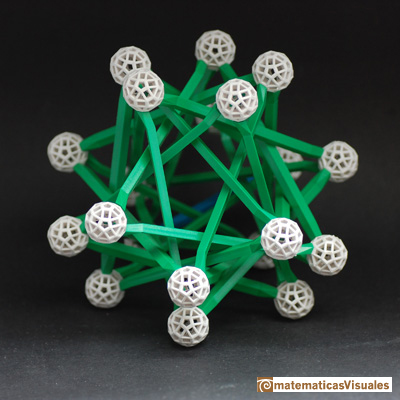 Cube inside a dodecahedron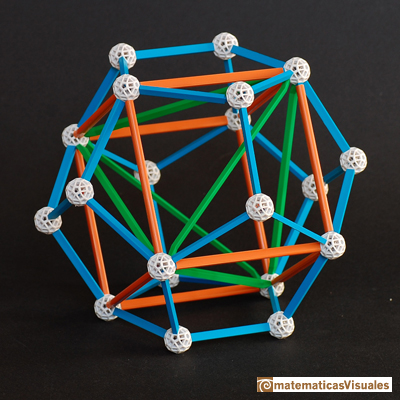 Dodecahedron volume

One eighth of a regular dodecahedon of edge 2 has the same volume as a dodecahedron of edge 1.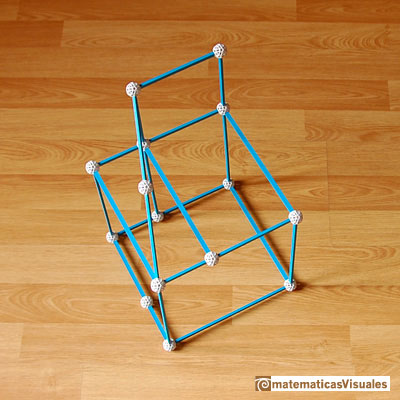 Cuboctahedron

A cuboctahedron is an Archimedean solid. It can be seen as made by cutting off the corners of a cube.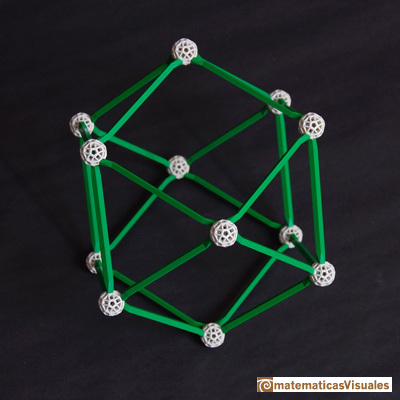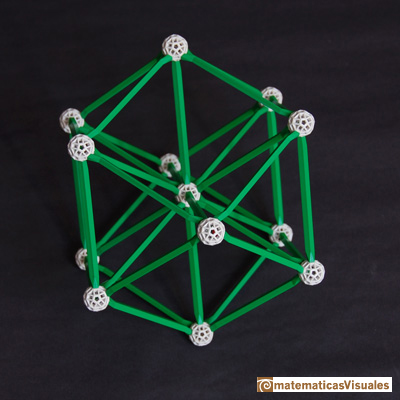 More polyhedra with Zome